Robotic Process Automation – IT Industry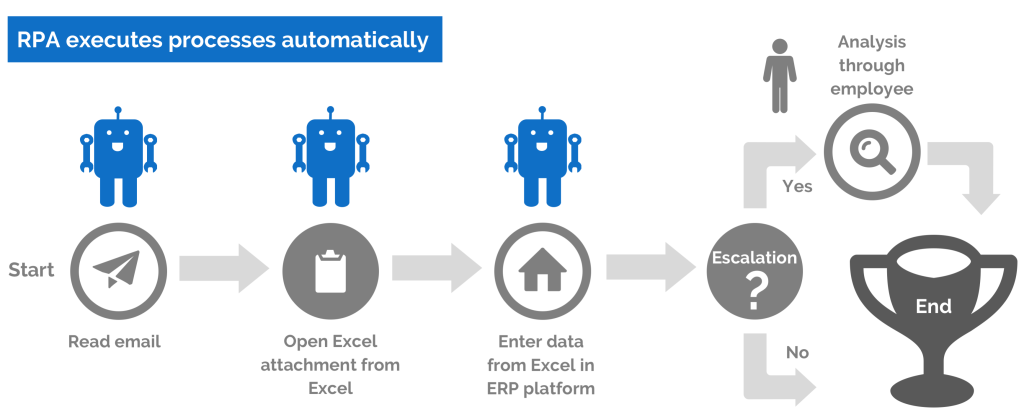 Background:
One of the largest IT companies in China would like to automate its daily internal processes to increase productivity, reduce human error and manpower. It required a process automation platform suitable for different departments including Finance, Supply Chain, Logistics and Human Resources with fast and easy deployment.
Challenges:
Many requirements were raised from different departments which required web and desktop automation between internal and external systems for data exchange and reporting. The development was required to be completed within a short time with 100% accuracy. However, the number of automated processes could not be limited in the server.
Solution:
Nikoyo deployed the RPA solution to build over a hundred software robots within a year to automate customer's daily processes. The solution helps the staff to handle repetitive and tedious tasks, thereby releasing their time to focus on their expertise. The customer saved a large amount of operation cost in the first phase of the project and project expansion is planned in the coming few years.