Here at Nikoyo, our professional services team offers global consulting and implementation support and services with local knowledge to help our clients succeed. With over 30 years of experience, we've successfully helped our customers meet and adapt to the changing needs of businesses through our professional consulting, technical support services and more. Experience an excellent knowledge and implementation of complex software solutions and more.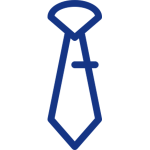 Why Choose Nikoyo Professional Services?
Focus on storage-related products since establishment
Over five hundred storage system deployments in the last decade
Solid technical team with in-depth domain knowledge and experience
Emphasize on employees' continuous learning
Strong establishment in China


ECM Solution Group Division
Nikoyo delivers leading Enterprise Content Management (ECM) Solution with a strong and experienced project management and software development team. We offer consultancy service and custom-fit ECM solutions for a wide range of customers.
Products coverage: EMC Documentum, EMC Captiva, Kofax Ascent Capture, Nikoyo Documan..etc


Storage Group Division
Our storage experts are ready to support customer solutions ranging from simple storage deployment to highly complex cloud implementation. Our storage team is not bound to deliver pure storage solution services.
Products coverage: NetApp, EMC, Cisco, Quantum, VMware, Citrix, Symantec, Nimble, Nutanix, Brocade, Microsoft, Veeam ..etc
Contact us
If you have any questions regarding our professional services such as our ECM solution or storage solution services, please feel free to reach out to us!