Enterprise NetApp Solutions
FAS, AFF, Data ONTAP and More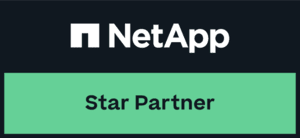 A NetApp reseller and sole star partner in HK, Nikoyo specializes in providing a wide range of professional I.T. infrastructure solutions for enterprise customers in China and HK. These solutions include Hybrid-cloud like NetApp's HCI, all-flash storage systems like Netapp's AFF C190, Cloud-based Backup, Hybrid Backup, Converged Infrastructure, and Software Define solutions, among many more for the HK market.
We are experts in solution integration with various prominent vendors, including but not limited to: NetApp, VMware, Microsoft, Palo Alto Networks, and Cisco. We have had reference cases for all-flash storage, which uses NetApp AFF (All Flash FAS) to provide high performance and scaling systems in HK.
This storage solution delivers unrivaled storage efficiency by maximizing deduplication and compression via one of the most effective storage operation systems in HK, NetApp Data ONTAP. Moreover, we also offer monitoring tools (e.g. OCI) through cloud data services like NetApp for customers in HK to track the status of their infrastructure throughout the project's execution.
Expert Project Execution Across HK and China
Data is one of a company's most valuable assets. As a NetApp reseller in HK, Nikoyo's professional applications and implementations of NetApp software can safeguard your data against threats from data theft. For example, Hybrid-clouds like NetApp's HCI not only allow our clients across China and Hong Kong to tailor solutions and platforms to their business' needs instead of being tied to a platform that requires various add-ons. It can also provide the freedom and flexibility similar to that of a public cloud with an extra layer of added security for your data. We deliver and deploy some of the most effective operations solutions tailored for a variety of industries, along with NetApp data storage to fully integrate your data needs.
Our in-depth understanding of operational flow is a result of over 30 years of industry experience, in which we have provided countless enterprises with seamlessly integrated I.T. solutions. With our expertise and experience in managing innumerable projects over the years in Hong Kong and China, your systems will be optimized like never before.
If you have any enquiries regarding our services, feel free to get in touch with us. We have several offices across China and Hong Kong. You may contact your local branch directly or fill in an online enquiry form. A representative will attend to your query as soon as possible.