Nikoyo awarded the "Sales Award of the year" in the Inspur Group's IPF 2020 Summit
2020/11/18
On April 9, the Inspur Group's IPF 2020 Summit was held online for the first time. More than 5000 partners, including Nikoyo, attended the conference. At the summit, Inspur proposed the new infrastructure foundation for smart computing. Inspur fully committed on deepening its artificial intelligence and open computing strategies for new infrastructure construction, accelerating towards the goal of being the worldwide leader in server market.
Edward Lee, the VP of Nikoyo on behalf of the entire company, send best wishes for a remarkably successful conference and wishes the partnership between Inspur and Nikoyo will achieve greater success in the future. Nikoyo has formed a strategic partnership with Inspur since 2015. The two parties have collaborated closely and achieved remarkable results in areas like financial IT services, finance and AI.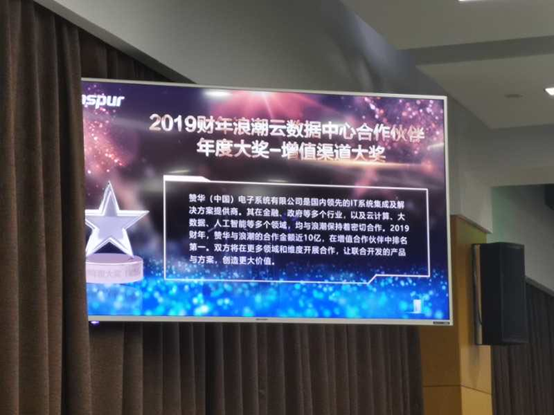 During the commendation session, Nikoyo was ranked first in sales among numerous Inspur partners, with a dazzling performance of nearly 1 billion during the fiscal year 2019. Nikoyo has been awarded the "Sales Award of the year" for five consecutive years. This commendation further exemplifies that the success of the Inspur-Nikoyo business partnership.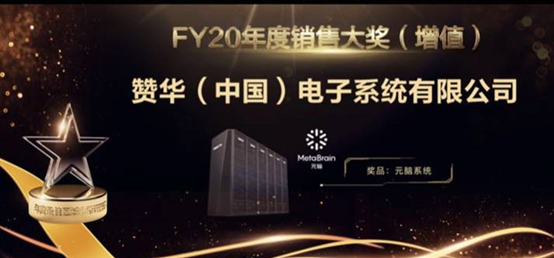 As the winner of the annual grand prize, Nikoyo was awarded the "Metabrain System" (元腦系統), which is worth 2 million dollars (Note: "Metabrain System" fully opens up Inspur's full-stack artificial intelligence capabilities to its ecological partners, accelerating the adoption of industrial artificial intelligence. The system includes Inspur's scenario-based artificial intelligence infrastructure, deep learning frameworks and tools, and the latest artificial intelligence PaaS platform and AutoML Suite and other products.)
In 2020, Inspur strives to collaborate with the partners to promote the deepening application of the "Metabrain" in the fields of smart finance and smart cities. As a strategic partner, Nikoyo and Inspur have continued on joint-effort technological innovation and market promotion, covering extensive business domains to offer greater value for customers in the AI era.