Building Management Service – Logistics Industry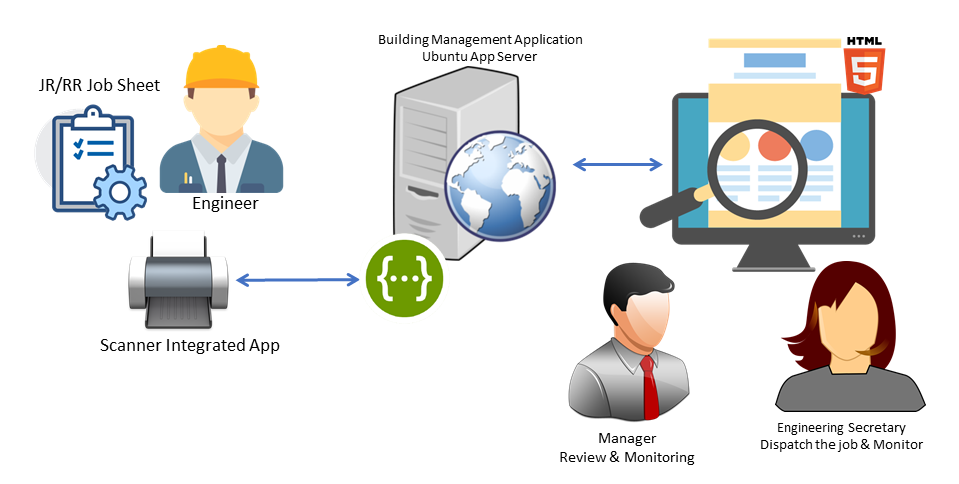 Background:
The engineering department of a leading logistics company required a modern solution to manage, monitor and analyze the building management and repair services.
Challenges:
The customer's building engineering team used paper forms and excel files to monitor the building repair process. The management found it difficult to measure the KPI and time-consuming to record the repair progress and cost.
Solution:
Nikoyo Software Business designed a capturing web application to transform paper documents (job sheets, invoices, etc.) into digitalized PDFs. Users can then use the web application to handle the business process flows. All the job statuses and KPIs can be monitored in real-time and regular reports are available for management to review. Each case and its supporting documents can be retrieved in a single operation.